T@3 with Graham & Faith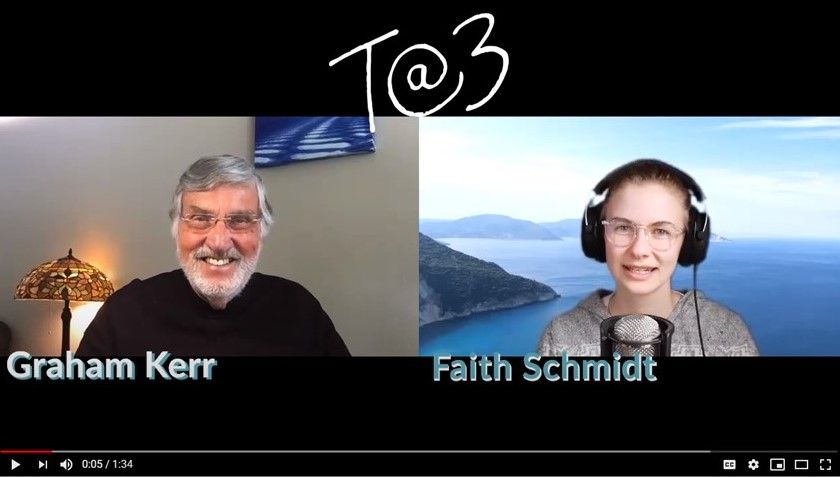 It's a whole new way to T@3!  
We invite you to join co-hosts Graham Kerr (86 years young) and Faith Schmidt (26 years old) for a new 30 minute weekly intergenerational T@3.  Click here to visit the T@3 YouTube channel for a listing of available videos. 
"I am an anxious 26 year old woman in the middle of a quarter-life crisis just going through life. This program will be a conversation between the two of us from our generational perspectives." - Faith Schmidt
"There's 60 years that separate us in terms of life. It's really the wrestling with what I think about the future and I so want to know what you, Faith, think about the future." – Graham Kerr
We hope you will join us weekly each Sunday at - you guessed it - 3:00 pm for T@3 on a new YouTube channel using the links below.  
---
T@3 With Graham Kerr - Original weekday broadcasts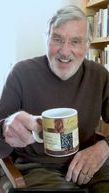 T@3 Week Day Broadcasts first appeared on Warm Beach's own YouTube channel on March 25, 2020 and ran through April 21,2020.  Recorded and presented by Graham Kerr, Creative Lifestyle Consultant and Watchman, shared his initial daily reflections and words of encouragement with his neighbors from Warm Beach Senior Community, The Pacific Northwest and across the globe as we all sought to find new ways to stay in community and practice 'social distancing' navigating the first several weeks of the 2020 Corona Virus shelter in place orders.  We hope you enjoy viewing or revisiting these episodes!