Group Volunteer Experiences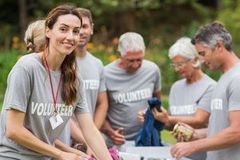 Your group's gift of time, talent and energy is needed at Warm Beach!
Group Volunteer Experiences are a great way for your business, club or organization to make a difference in the lives of those living at Warm Beach while bonding through a shared service experience. Our goal is to match your team's availability, interests and skills with one of our Group Volunteer Experiences. Help us get to know your team better by completing an online group volunteer application using the link below. 
 
NOTE: We are currently upgrading our online group volunteer application.  Please contact our Director of Resource Development, Scott Rossiter, directly by phone at (360) 652-2628 or email at srossiter@warmbeach.org to get the conversation started.