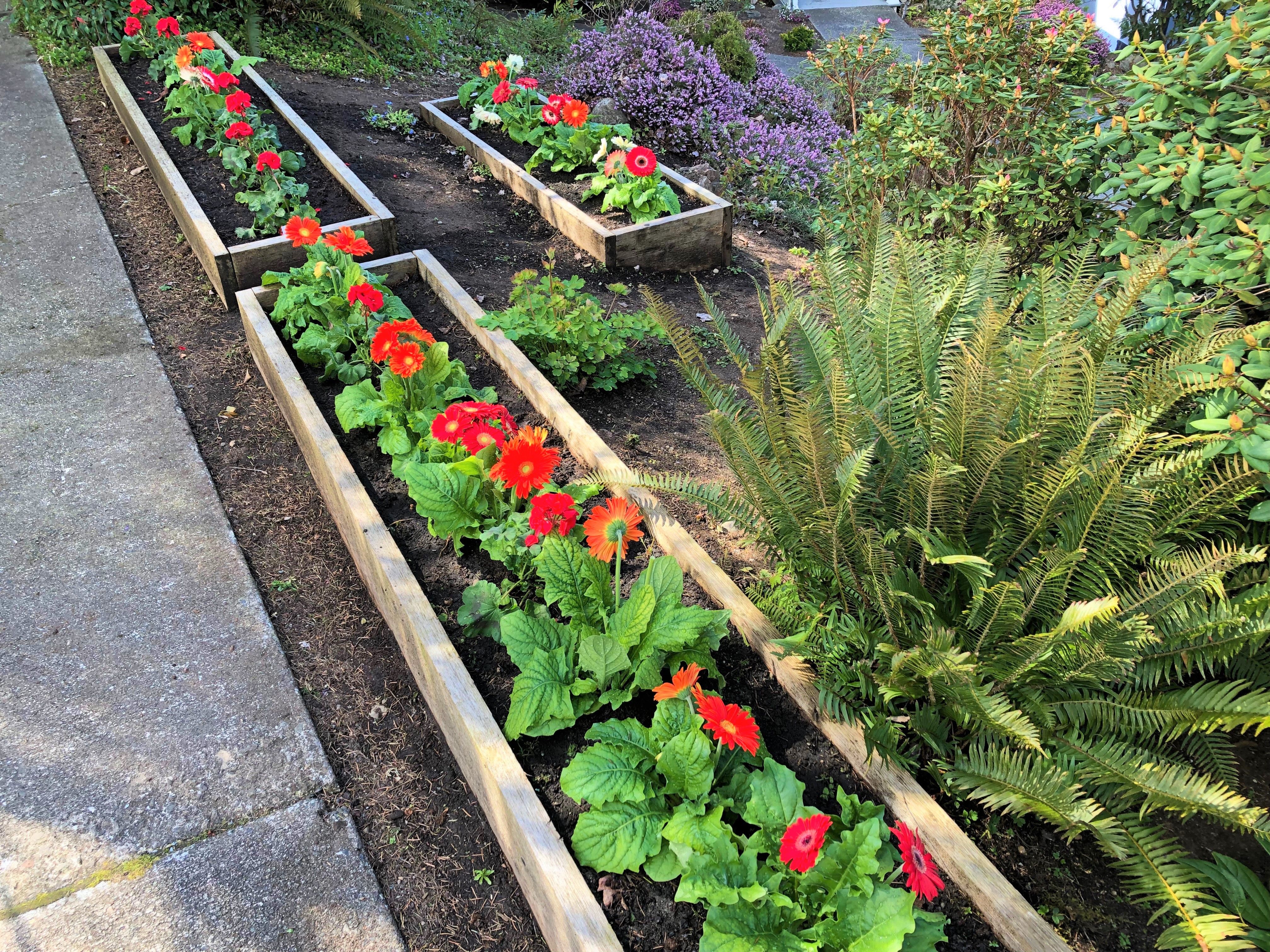 It was a bright and sunny Saturday the day before Easter and our community beautification volunteers were taking the good weather as a sign that it was time to plant!  After finding a great deal at Costco on geraniums and Gerbera daisies, at a price that was nearly half what they would normally pay, our crew of six volunteers got busy - Jim, Ralph, Doris, Orval, Ray and Paul!  Observing good social distancing, "It was just one person per area at a time at all times," according to Jim.  One volunteer would clean up a planter box or pot and then another would come along next to arrange and plant the flowers. "It was a good system," said Jim. 
In around two hours they worked together to place over 100 new plants near the main entrance, along walkways across from Beachwood, near the south entrance to Cedar Court, and at three other locations. "The key now is keeping them watered," says Jim.  The flowers were purchased using funds generously gifted by donors who responded to our recent  Community Beautification Fund appeal.  "There's still more to do," says Jim who, along with Ralph, keeps an eye out for good deals on flowers at local nurseries and stores. 
Thank you to our generous donors and hard-working volunteers without whom this project would not be possible.  Loving our outdoor and community spaces is an essential part of providing quality care for those at Warm Beach Senior Community.  If you'd like to contribute to future community beautification projects (and we have more we'd like to do this spring) you can do so by clicking HERE.
Photo courtesy of Jim Landerdahl.