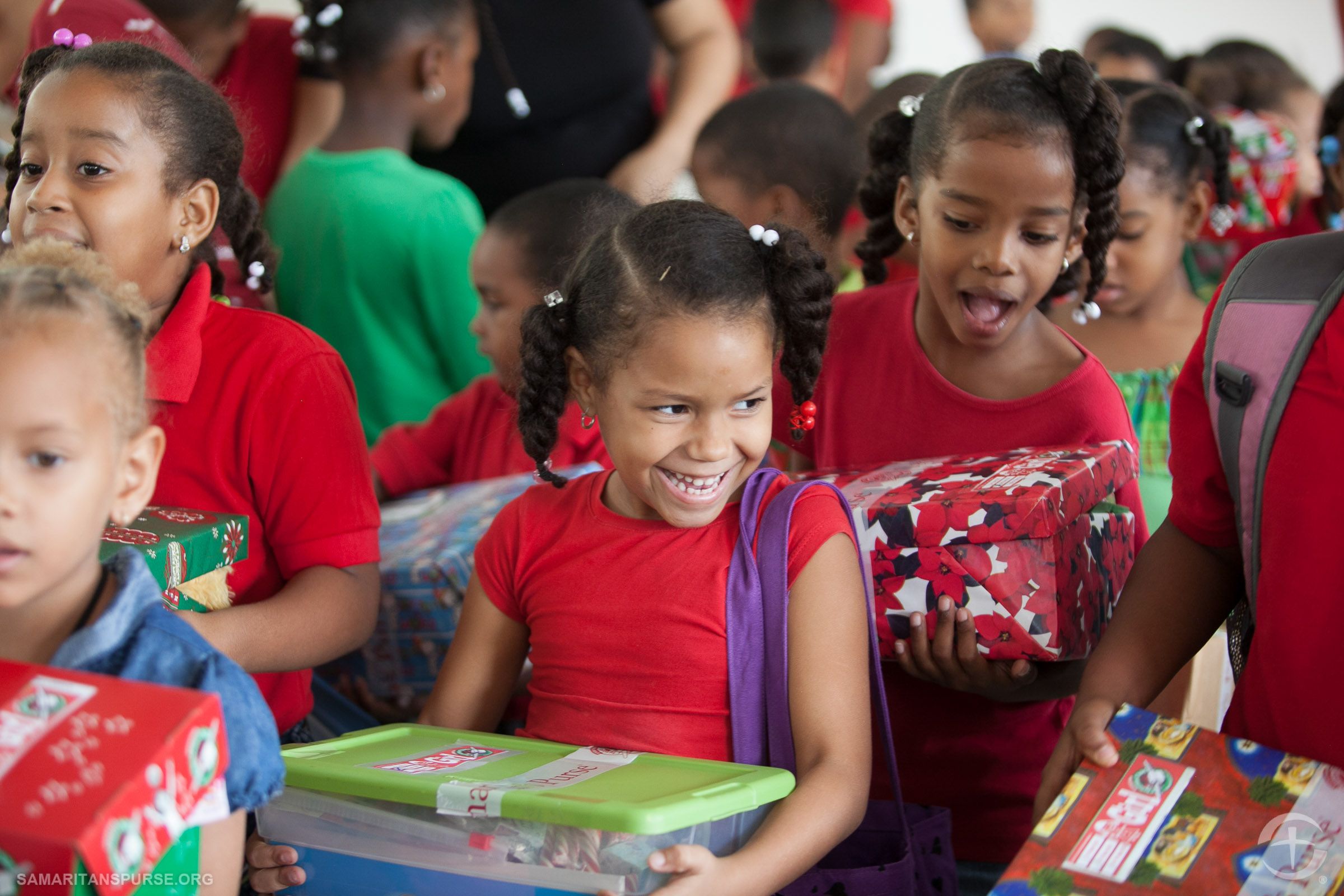 "This is a wonderful mission. We are able to bring the Gospel, school supplies, and gifts to children who need so much! Some children cannot attend school if they don't have school supplies. Participating in this program really gives people the feeling of joy and making a difference."

-Barbara Griswold, Director of Housing and Services
2019 marks Warm Beach Senior Community's 13th year of involvement with Operation Christmas Child. OCC functions under the banner of Samaritan's Purse, an ecumenical humanitarian organization led by Franklin Graham, son of the late evangelist Billy Graham. Last year as a community, we organized and packed 126 boxes that contributed to the over 10 million boxes Samaritan's Purse sent out to children ranging in age from two-14, delivered worldwide to over 112 countries and territories. We had a jovial crew of 20 box packers, with over 40 individuals contributing supplies.  
The boxes, designed specifically for both boys and girls, include school supplies which often are not provided to children in third-world countries, though they are usually required if children are to attend. Included in each box from the Warm Beach Senior Community is a message as well as a photograph of the individuals involved in its creation. When the boxes are complete, they're sent up the road to the Free Methodist Church, whose members then deliver them to their next stop. Upon receiving the boxes, Samaritan's Purse then includes Gospel tracts written in the country of delivery's native language. In many cases, this is the child's first exposure to the Gospel of Jesus Christ.  
Barbara Griswold, Director of Housing and Services at WBSC, is in her second year of heading up the program. This time around, she has help from Erin Dewhirst, making the project more manageable, with a higher number of completed boxes possible. Last year, Beachwood Lounge was transformed into a Santa's Workshop of assembly lines, efficiently bringing together the boxes in this festive community event. Our goal for this year is 150 boxes we can share with the wider world. 
 
---
Mark your calendars for November 21, 9am - 1pm for the Operation Christmas Child packing event held in Beachwood Lounge.
---
This year's event will be held November 21 from 9am - 1pm.  Families and friends are welcome and no advance sign-up is required to attend.  It's not too early to become involved. Members of our community are already dropping off supplies at the Beachwood Volunteer Center, where there is also a sign-up sheet and a detailed list of supplies needed. Now is a great opportunity to pick up shoe box items, as they're abundant in stores at this time of year and usually on sale. Another way to get involved is to contribute towards the shipping costs of $9 per box.
If you would like to donate towards the cost of supplies, shipping or both you may click here to give