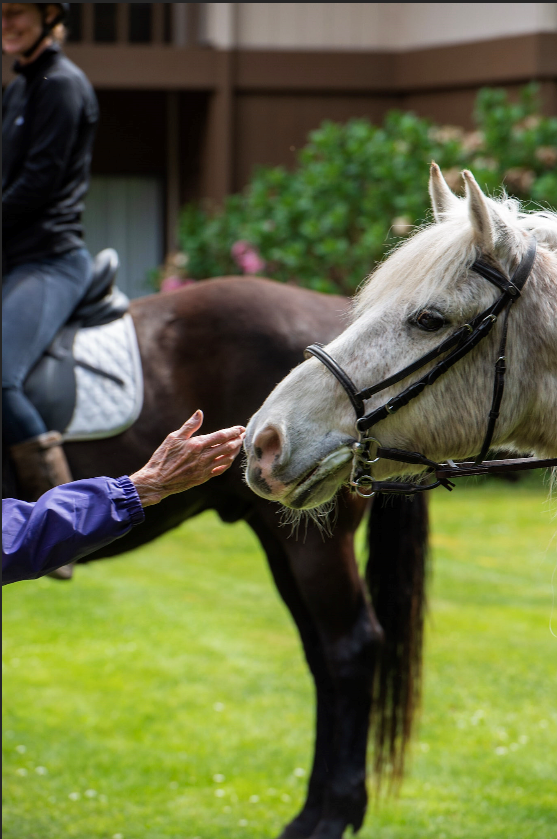 On Friday, April 24, our residents were able to watch and interact with horses from the Warm Beach Horsemanship Program next door. The horses spent almost two hours walking the campus, ensuring each community had the opportunity to watch from their windows, balconies or front porches. Nursing and Assisted Living residents were grinning from ear to ear as each horse strolled up to the window, peering inside. What an incredible way to give residents something to look forward to while cooped up in their rooms. Gary Dewhirst, our Director, was moved by the visit, reiterating that this is what community looks like. 
We are so thankful to see the community coming together and making sure the residents are safe and protected while coming up with creative outlets to prevent cabin fever. 
Our next planned activity will be a visit from the Twin City Idlers Motorcycle and Car Club. Saturday, May 9th starting at 1 p.m.
Check out the pictures from the Horse Visit courtesy of Stanwood Camano News here: Horse Visitation Pictures
To learn more about the Horsemanship Program at Warm Beach, Click Here.